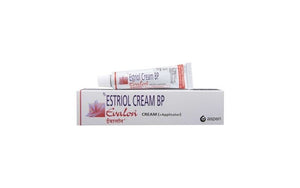 Evalon 15gm (1 Tube)
Generic for
Ortho Dienestrol
Active Ingredient Estriol
$18.99 USD

$18.99 USD
Tax included.
Shipping
calculated at checkout.
---
---
Evalon is a brand name for a medication that contains the active ingredient estradiol, which is a form of the female sex hormone estrogen. It is commonly used in hormone replacement therapy (HRT) to alleviate symptoms of menopause, such as hot flashes, vaginal dryness, and mood swings.
It's important to note that the use of Evalon or any hormone replacement therapy should be prescribed and supervised by a healthcare professional. They will determine the appropriate dosage and duration based on individual health needs and considerations.